BOOST & STIMULATE YOUR MUSIC PRODUCTION WITH ORIGINAL SOUND CONCEPTS /// ENSEMBLES FOR NI REAKTOR
A COMPLETE SET OF SYNTH & SAMPLING TOOLS WITH THEIR OWN SONIC ECOSYSTEM…
BLINKSONIC° instruments are a complementary collection of synthesizers & sample-based instruments for sound design or live performance.
BLINKSONIC° develops musical toolboxes guided by specific principles for composing and musically arranging samples. All BLINKSONIC° software ships with ready-to-use sample libraries resulting in audio tools that are playable, fun, and interactive.
The entire musical process is available at your hands with all the techniques ideal for live performance. Thanks to Reaktor's versatility, BLINKSONIC° ensembles can be used either standalone or within a DAW.
MADE FOR REAKTOR PLAYER
BLINKSONIC° instruments are developed using Reaktor 6, a powerful and customizable modular software.
Since August 2017, all Blinksonic° instruments are formated to run with the free REAKTOR PLAYER and can be opened either standalone or as a VST/AU/AAX plug-in within your favorite DAW.
In short, it's not necessary to have a full license of Reaktor 6 to use our instruments (except FR3TZ° and PROCESSORZ°)
NKS READY
All Blinksonic° instruments support NKS (Native Kontrol Standard).
NKS is Native Instruments' plug-in format that provides intuitive and seamless interaction between plug-in instruments and KOMPLETE KONTROL and MASCHINE hardware.
Each BLINKSONIC° ensemble employs a custom design to support the Native Map and Light Guide.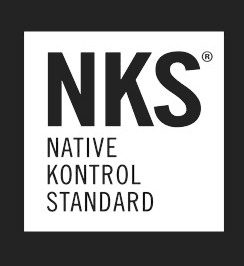 "
I've always been drawn to chance encounters and possibilities within software and hardware that allows me opportunities to surprise myself.
It's all too easy to fall into familiar ways of working. With a few twists and turns of parameters you find yourself entering a pattern you would probably never have anticipated developing. Combining different modules leads you down paths where even a map wouldn't help you out of, and suddenly you realise it's dark and entire day has been devoured by the intricate ways of these tools!
The immediacy of Blinksonic instruments is a joy. Indeed in the short time I've written these words I returned to playing with FR3TZ° and AETONZ° and already created the backbone of a new work. It's that instantaneous! The level of detail and programming that has gone into these far outweighs the minimal cost too. A great addition to any creative studio! 
And it's true. I wanted to play with them and in 5 mins had a great new idea running already!

"
Robin Rimbaud/ Scanner
Electronic musician, composer and artist, UK.
" I have been using the Blinksonic instruments for quite some time now, and they 've become vital tools of my every day creative process. They are cleverly designed, effective and super fun to use.
My personal favorite is Substanz. I simply love the endless rhythmic possibilities it has to  offer! Substanz, Aetonz and Ruidoz are always present when performing live with my Qebo act. I also use them, when I am looking for inspiration or interesting new sounds when designing a sample library. I recommend the Blinksonic tools to every electronic music artist and audio professional out there, and with those great prices you can't go wrong. "
Alex Retsis / Qebo
Music producer/Sound Designer, Greece.
"
As a sound effect designer specialized in animated movies, i often need to create beeps and telemetry sfx for futuristic environments. Recently I discovered RUIDOZ and decided to get around its original function as a beatmaking box, but instead I recorded bits, time-stretched them and thought it perfectly matched what I was looking for. 
BLINKSONIC tools provide an amazing variety of inspiring samples, plus the quality is stunning. They do have this new and unique « spice » that makes my final work sound incredibly original.

"
Nadege Feyrit/The Option
Sound Designer/Composer, France.
"
When you first open up the plugins they look rather complex, but the whole intuitive approach gives you rather quick and satisfying results.
If you are into braindance, idm, techno or other electronic music with experimental layers integrated, the integrated randomization functions easily create these layers on the fly, and are very interesting sounding in the vain of Autechre, Funckarma, Phoenicia.

"
Roel Funcken
Music producer/Sound Designer, Netherlands.
"Making ultra-creative instruments, with a beautiful interface and that sounds very musical is not easy! This is where Blinksonic is very strong.
I love the tools that help push sound design quickly and efficiently. Tons of preset with randomization functions that are formidable in terms of creativity.
I use these plugins in a lot of my productions, whether in any discretion with pads, granular environments or "in your face" with big glitch during the breaks, it goes everywhere. These instruments always push me to the experimentation and the creativity, as much in the tones as in their ways of functioning. I feel that I have not finished having fun with these instruments! : D"
Renoizer
Music producer, France.
"Opening a BLINKSONIC instrument is like falling into a beautiful, simple, and colorful universe. The interface is rich with features yet provides immediate interactivity.
I enjoy using algorithms to generate random environments and loops within my main mix. The Duoz° bundle makes it easy to create deep and surprising atmospheres as well as precision beats. The effects section with its LFOs immediately adds dimension to the sound. And the instant access to the envelopes and other parameters… it's pure bliss ! I primarily use AETØNZ in the studio, with RUIDOZ integral to an experimental and progressive live setup."
Paul Peanuts/Banditos
Music producer/Sound Designer, France.
"I use it just as much for my sound design work as I do for my electronic creations. Excellent tools to reinvigorate my sound library. The combined samples/FX/GUI is effective, coherent, and powerful. The moment I had it in my hands I played with it for hours, producing incredible textures and insane beats."
Baby Kruger/White Drama
Music producer/Sound Designer, Belgium.
"I was really impressed by the clever way the instruments are designed. It's not about the latest spectral algorithm but about the efficient combination of tools that we know work well together.
The result is a great workflow and a great output. In no time I found myself generating and controlling awesome glitchy loops and melodies that several times had me think "ah this is – insert the name of a great idm band – ".
A special mention to the included sample banks that are simple yet cleverly crafted to work with the instruments… they work so well I still haven't even tried loading some of my own! Haha I love tools that are on par with my laziness! 😀 "
Subjex
Music producer/Sound Designer, France.
"It's been a pleasure to discover this awesome Reaktor instrument! I'm always behind glitchy stuff and extreme fx devices to enrich my compositions, and Ruidoz is going to help a lot on this process. The integrated effects are pretty cool, specially the reverb but the samples included are awesome, all together makes Ruidoz one of my new favorite ensembles."
PAUK
Music producer, Monome Community, Barcelona, Spain.
" I love AETONZ for creating soundscapes. I manage to find environments very quickly. The edition is very convenient and the interface super intuitive ! Good source to be resampled… "
KRIKOR / CRACKBOY
Music producer, Paris, France.
"The RUIDOZ Reaktor instrument is absolutely wicked, it is one of the most interesting rhythmic generative ensembles I have ever used. The GUI is very clean and the internal sounds are incredible. Very inspired ! "
Richard Devine
Music producer/Sound Designer, US.