SUBJEX uses CATALIZ° in a kinetic sculpture "Diazepam"
Mathieu Debliqui is a multimedia artist, producer and sound designer, mostly known as Subjex, (for those who have tasted his crossover of braindance, breakcore with a unique recipe of IDM in the early 2000, yes that's him !). On top of being one of our early supporters, Matt recently drew our attention to his use of our CATALIZ granular sampler in "DIAZEPAM", an installation exhibited in Bordeaux this Summer 2019.
He describes his collaboration with the multimedia artist Charles Pétillon in these terms:
"I was in Bordeaux working on the final steps of a "sonically augmented" kinetic sculpture in collaboration with a very sweet man and very talented artist, Charles Pétillon.
So, in brief: i'm retrieving trigs and values from the balloons dance and audience's moves thanks to depth cams (balloons are "magically" caught into an air flux and dancing around), a brilliant PD software/interface made by Florent Berthaut (a talented researcher/teacher at CNRS who loves breakcore) and my sound engine hosted in Ableton Live and based on a combination of Max4Live objects and NATIVE INSTRUMENTS Reaktor including Blinksonic CATALIZ.
The balloons and the audience write a score and generate marginal and slow modulations, in real time making the mood of my patch morph between different states…All in a very dizzy, discrete and soft manner as the thematic / title of Charles' piece is Diazepam (think Valium). I called it "Effets Secondaires" (side effects). It was in the beautiful National Opera of Bordeaux till the 20 of August."
Here's a video archive of the exhibition :
DIAZEPAM // "Effets secondaires"Installation sonore générative et interactive en quadriphonie.Design sonore / Composition / Intéraction : Matthieu DebliquiDéveloppement logiciel / Captation : Florent BerthautLes ballons molécules déclenchent les capteurs et jouent une partition hasardeuse et chaotique, en perpétuelle évolution, écrite au grès du vent pulsé par les modules. Des machines sonores conçues comme des organismes réagissent aux effets des molécules pour faire vibrer l'air à leur tour, et nous plonger dans une représentation sonore des effets des opiacés. Le spectateur, en tant que variable environnementale elle aussi "captée", influence les réactions par ses déambulations. Le temps s'étire, les événements se floutent, les repères disparaissent et le calme s'installe… pour combien de temps?

Slået op af Émaho Nord i Lørdag den 10. august 2019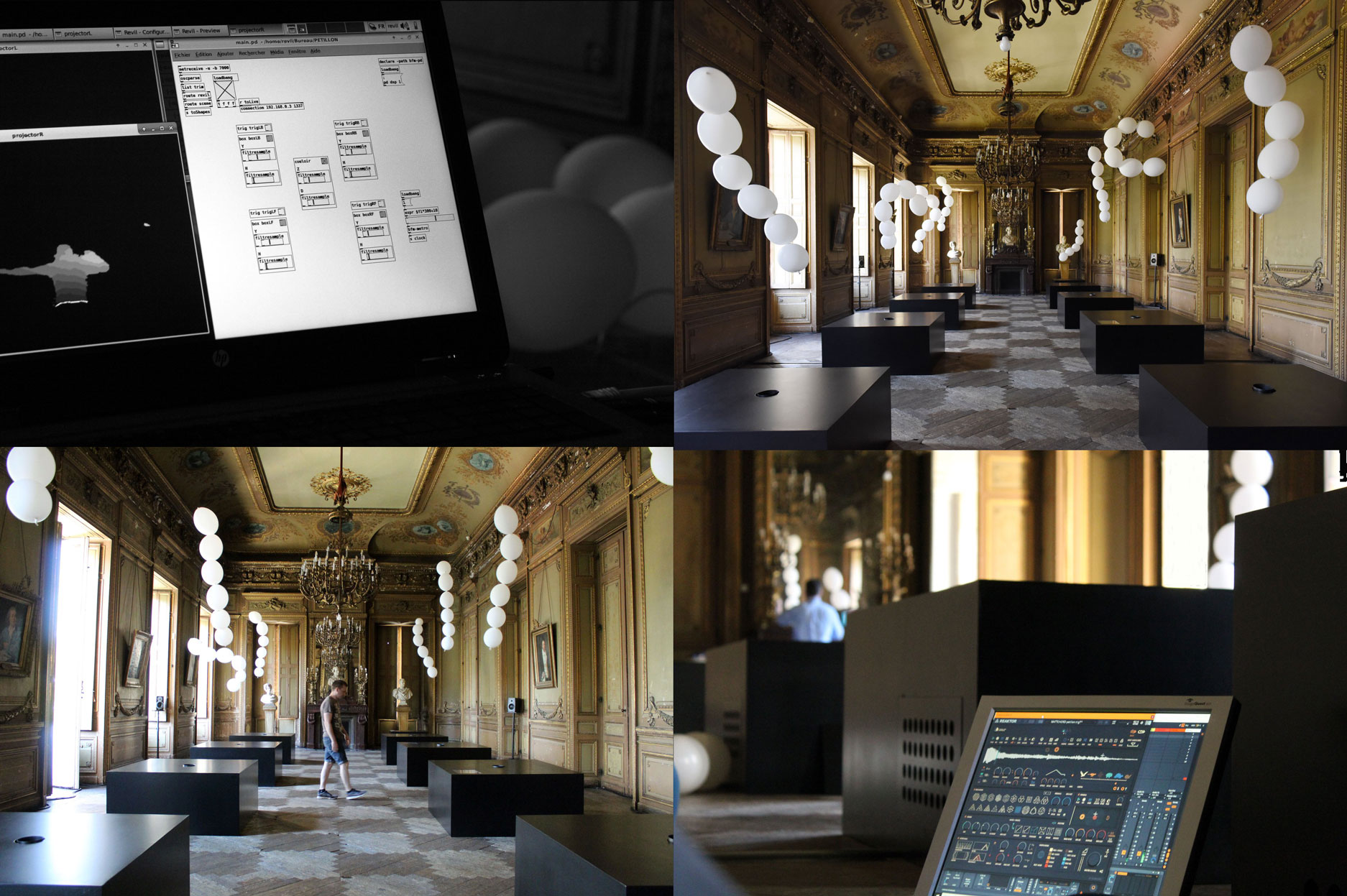 If you want to know more about the sound work of Matt SUBJEX and the talented musicians and artists who revolve around him (FREEFORM, VORRS, MONSTER-X, DINO FELIPE, JACK MANDELL, QEBRUS.. ), we strongly encourage you to visit the website BEDROOM RESEARCH, label of which he is the manager, and here is his own discography on Bandcamp.
For more information on CATALIZ°, there you go to the product page.