AETØNZ° – Hybrid Polytonal Sampler/synth
– > Dual sampler with a set of classic synthesis parameters.
Define sample section loop to be processed by global envelope, filter, LFO, effects, and pitch components.
– > Add some adrenaline with a pure random concept !
Press notes, lock them and get instant evolving soundscapes or polytonal chords.
– > 2 maps with 114 original acoustic and synthetic tones,
9 banks with 207 snapshots of prepared hybrid sounds ready to be played by incoming MIDI.
– > Load your own samples and create expressive sonic textures.
Use AETØNZ inside your composition projects for movies, games or any kind of soundtracks.
If you are looking for a base of inspiration and/or you want to add some crazyness over your tracks.
AETØNZ is also a funny graphic experience, with its constant flashed visuals feedbacks, an original flat GUI design and a graphic representation of each effect parameters.
Genres : Electronica – Glitch Hop – Wonky – Trap – IDM – EDM – Minimal – Ambient – Cinematic – House – Minimal – Braindance – Drum n' Bass – Dub Step.
REQUIREMENTS
– A MAC or a PC with Reaktor 6.2 Player & Native Access
– Intel Core 2 Duo equivalent must be enough with 4 GB of Ram. To give an idea this ensemble has been created on a 2,7 Ghz Intel Core i7.
– CPU usage : Around 11% with a 2,7 GHz Intel Core i7, 16G Ram.
– An internet connection to download the files and potential updates.
File Type : .ens and .pdf for the manual.
Size : 140 Mo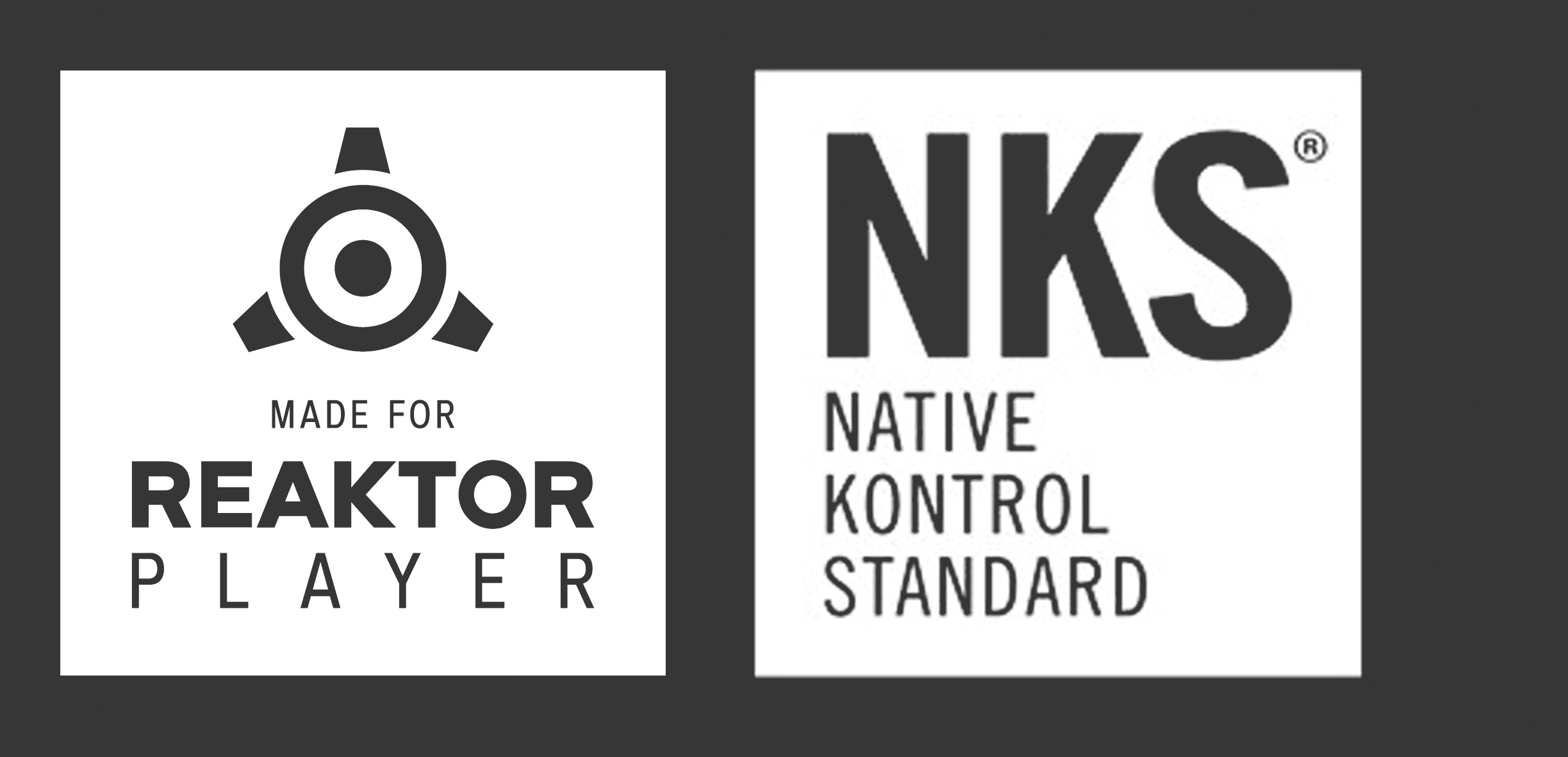 SYNTH ENGINE
Based on 2 resynth engines and a line of 6 effects, AETØNZ shows an other way to use granular synthesis for rearranging classic analogs and digitals tones.
With the 2 sample decks and the possibility to create a sustain loop, AETØNZ° stand in the tradition of portable tone players, as the one you can find inside the TE OP-1, and lets you create new keyboard sets.
Collect all your prefered tones in on unique instance, merge 2 signal sources, and much more…
RANDOM
Enable the "TØNZ" feature. Play further notes in scale.. You get random combination of textures that stay in tune. The sound is moving .. but the harmony is still !
The notes or the chord on hold allows a coherent melodic flux, because while the source of the sound is unstable, the tonic of the note remains the same and the setting of the effects applies to contextualize the final result.
Sometime it sounds weird, sometime it generates rich atmospheres .. you will always get something different !
This process can recreate subliminal background textures, ephemere back layer sounds, fascinating soundscapes and experimental timbres.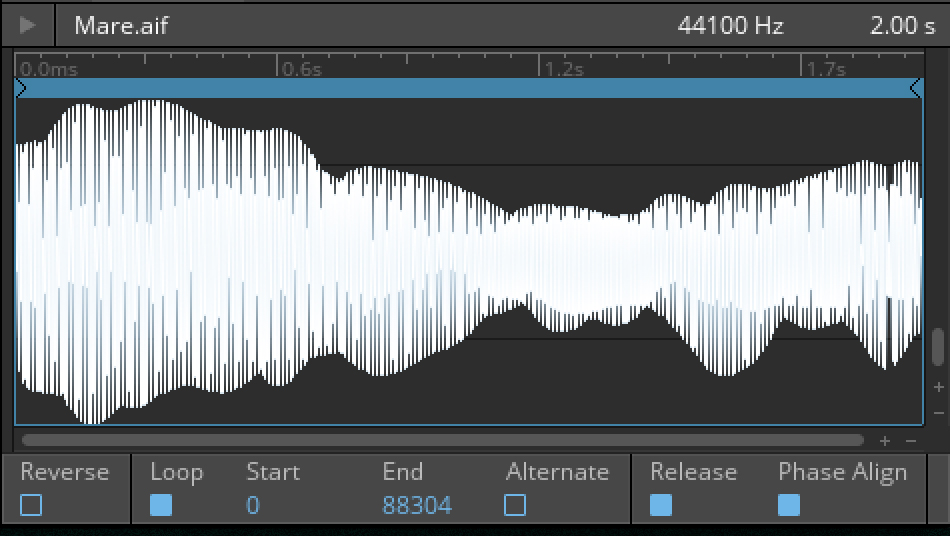 SOUND COLLECTION
AETØNZ embed a collection of 114 tones of various electronic and acoustic instruments. All are very basics and constitutes a kind of baroque GM expander.
I tried to gather the most representative kind of tones inside.
All the base samples mainly comes from micro sampled formants and textures I build from scratch with an audio editing software.
But there's also different resampled sources : my own acoustic instruments (guitar, bass), MC 303, Crumar Bit 99, Juno 106, TE OP-1, Yamaha RM1X.
PRESETS
As a good source of inspiration, AETØNZ comes with more than 200 snapshots on which you can improvise  in realtime and invent surprising polytonals chords.
The 9 banks :
– Tønz,
– Hybridz,
– Pads & Atmos,
– Bass & Subz,
– Classic Key Revisited,
– Short Decay & Misc,
– Various Electro Synth,
– Orchestral,
– Weird & Noisy.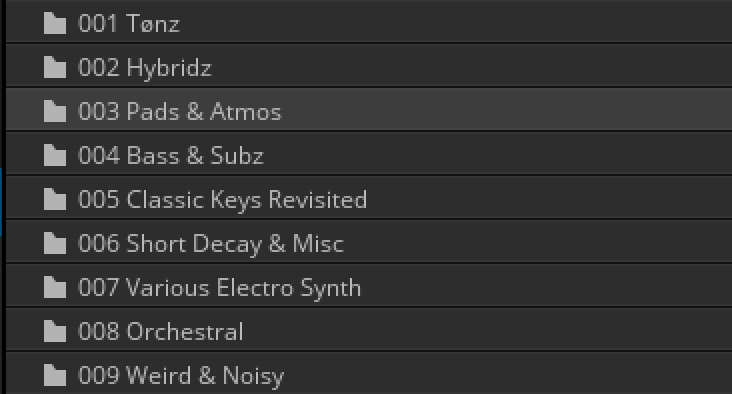 FEATURES
– 2 decks tones arrangers in which you can define the loop position (kind of oscillator) with precise pitch/tune definition.
– 2 maps with 114 originals one-shot samples.
– 9 banks with 207 snapshots in total.
– 1 stereo mixer to adjust the level of each decks.
– Tønz button : To enable instant randomisation of the sample selection on every gate events (notes on/off).
– ADSR enveloppe.
– Low/Highpass filter with the « Cutoff « parameter slaved to an LFO (4 shapes : Pulse, Triangle, Sin and Random).
– Shaper/overdriver.
– Tremolo.
– Vibrato.
– Filter Delay with the « Time » parameter slaved to an LFO (4 shapes : Pulse, Triangle, Sin and Random).
– Space Reverb.
– Normalizer.
– Hold Keys button (latch).
– 17 scales and root note selector.
LATCH A CHORD & SLIDE NOTES IN KEY
AETØNZ° can be a very expressive instrument by a the simplest way.
Even if Reaktor is not natively mul- titouch, it's possible to slide cursor over keypads and play in a glissando method.
This way, it produce a similar effect than a stylophone.
All the keypads marked with a small circle are corresponding to the black keys of a classic keyboard.
MADE FOR REAKTOR PLAYER
BLINKSONIC° instruments are developed using Reaktor 6, a powerful and customizable modular software.
Since August 2017, all Blinksonic° instruments are formated to run with the free REAKTOR PLAYER and can be opened either standalone or as a VST/AU/AAX plug-in within your favorite DAW.
In short, it's not necessary to have a full license of Reaktor 6 to use our instruments.
Download REAKTOR PLAYER
NKS READY
AETØNZ° is NKS (Native Kontrol Standard) ready.
This Native Instruments' extended plug-in format allows for intuitive and seamless interaction between plug-in instruments and KOMPLETE KONTROL and MASCHINE hardware.
A custom integration designed have been prepared to work with the Native Map and Light Guide.
LOAD YOUR OWN SAMPLE
AETØNZ° takes advantage of the "Grain resynth modules", a primary macro which enables to embed external samples.
Use the Reaktor "Sample Map Editor" for importing  your own sound libraries. It's easy as dragging files from your browser inside it. If you want to know more, it's fully explain in Reaktor User guide.
Note : Every samples must be loop enabled inside the Sample Map editor to work properly with the tone sampler engine.

"… here we're focusing on AETØNZ, because it sounds just so damn beautiful ! "
Rounik Sethi
Writer-Editor/ASK.AUDIO, UK.
" I love AETONZ for creating soundscapes. I manage to find environments very quickly. The edition is very convenient and the interface super intuitive ! Good source to be resampled… "
KRIKOR / CRACKBOY
Music producer, Paris, France.
Want a deep overview and see how it works =>
Any questions ? Don't hesitate to ask ! =>
Purchase AETØNZ° now and get instant download  ! =>