CATALIZ V1.0.0 release – April 2019
FR3TZ V1.0.0 release – September 2018
AETØNZ V1.0.1 release – latest revision February 2016
RUIDOZ V2.0.1 release – latest revision February 2016
SUBSTANZ V1.0.1 release – latest revision July 2016
VOZ V1.0 release – latest revision April 2017
FREQUENTLY ASKED QUESTIONS
Are Blinksonic's ensembles are compatible with the free Reaktor Player ?
How to record my license key ?
Since August 2017, the licenses keys which begin with the letter "R" that you received in your mail order, must be registered via Native Access.
For FR3TZ°, license key don't need to be registered. It's a personal reference for futur update.
Is refund possible ?
Unfortunately, refunds are not possible. BLINKSONIC's license agreement does not permit refunds in order to prevent piracy. It is recommanded to read the manuals, watch the demo videos, and listen to the audio demos before purchasing BLINKSONIC° products.
How do I open my ensemble or install it ?
Can I open my own samples in Blinksonic ensembles ?
YES. It is possible to import samples into Blinksonic° ensembles. Blinksonic° samplers are based on Reaktor sampler modules.
Use the sample map tool to load your own samples into a Blinksonic° ensemble.
Before importing your samples, it is recommended to backup your files. An analysis data file can overwrite the files of other software and convert them to 16 bit audio from 24 bit.
There's a new update for my ensemble, how to access the new version ?
Free update version links are sent by mail to the address which have been used during purchase.
If you don't see it in your inbox, check your spam.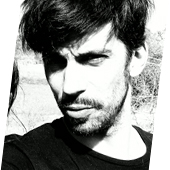 If you have technical support questions or require assistance with payment, do not hesitate to contact me.
You can even share your thoughts on BLINKSONIC° and its products.
Feedback is always welcome and I will reply as soon as possible.
I speak English, French and even Spanish, so don't be shy !
A real human is on the other side !
Contact Blinksonic° via the form
or e-mail us directly at
info{at}blinksonic.com